La migliore soluzione per raggiungere
i tuoi clienti in UK

La migliore soluzione per raggiungere
i tuoi clienti in UK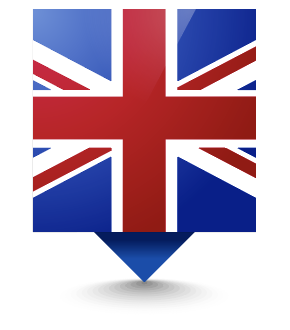 Attiva un numero telefonico in UK

Voip International ti permette di ottenere un numero britannico per essere immeditamente raggiungibile e disponibile con il prefisso da te scelto.
Nessun vincolo
SIP Trunk certificato
Gestione flessibile per il tuo centralino
Attiva numeri fissi, Mobili, e numeri speciali tool-free
Ottenere un numero telefonico britannico , poter telefonare ed essere subito raggiungibile con OlimonTel è facile e veloce.
Voip International ti permette di collegare il numero scelto al tuo smartphone e ricevere in mobilità, ma anche al tuo centralino PBX Voip o tradizionale.
Come una presenza diretta in UK, sarai in grado di farti contattare direttamente.
Il servizio offerto è altamente personalizzabile ed un nostro consulente ti guiderà nelle giuste scelte per la migliore soluzione.
Preferisci essere ricontattato?
Ti chiamiamo noi

Raggiungi i tuoi clienti ovunque si trovino
Numeri telefonici italiani e stranieri con un unico interlocutore.

Noi arriviamo dove altri si fermano
Attiva numerazioni geografiche, con il prefisso della città desiderata.
A tua disposizione numeri 800 Internazionali e numeri Mobili di molti paesi.

Integrazione completa
Risponditore Automatico, gestione della chiamata completa per identificare i tuoi clienti
con integrazione per Unified Communication, PBX, Contact Center.
Prefissi attivabili
BURLEIGH SALTERTON (1395)
ISLE OF MULL - CRAIGNURE (1680)
ISLE OF MULL - FIONNPHORT (1681)
ISLE OF MULL - TOBERMORY (1688)
ISLE OF SKYE - BROADFORD (1471)
ISLE OF SKYE - EDINBANE (1470)
ISLE OF SKYE - PORTREE (1478)
LERWICK & FOULA & FAIR ISLE (1595)
STRATFORD-UPON-AVON (1789)
WELWYN GARDEN CITY (1707)
Preferisci essere ricontattato?
Ti chiamiamo noi
Olimontel s.r.l.
P.Iva 04167681214
02 89.36.7072


Olimontel Italia
P.Iva 04167681214
02 89.36.7072